Fast Fall Floral: Drop-In Design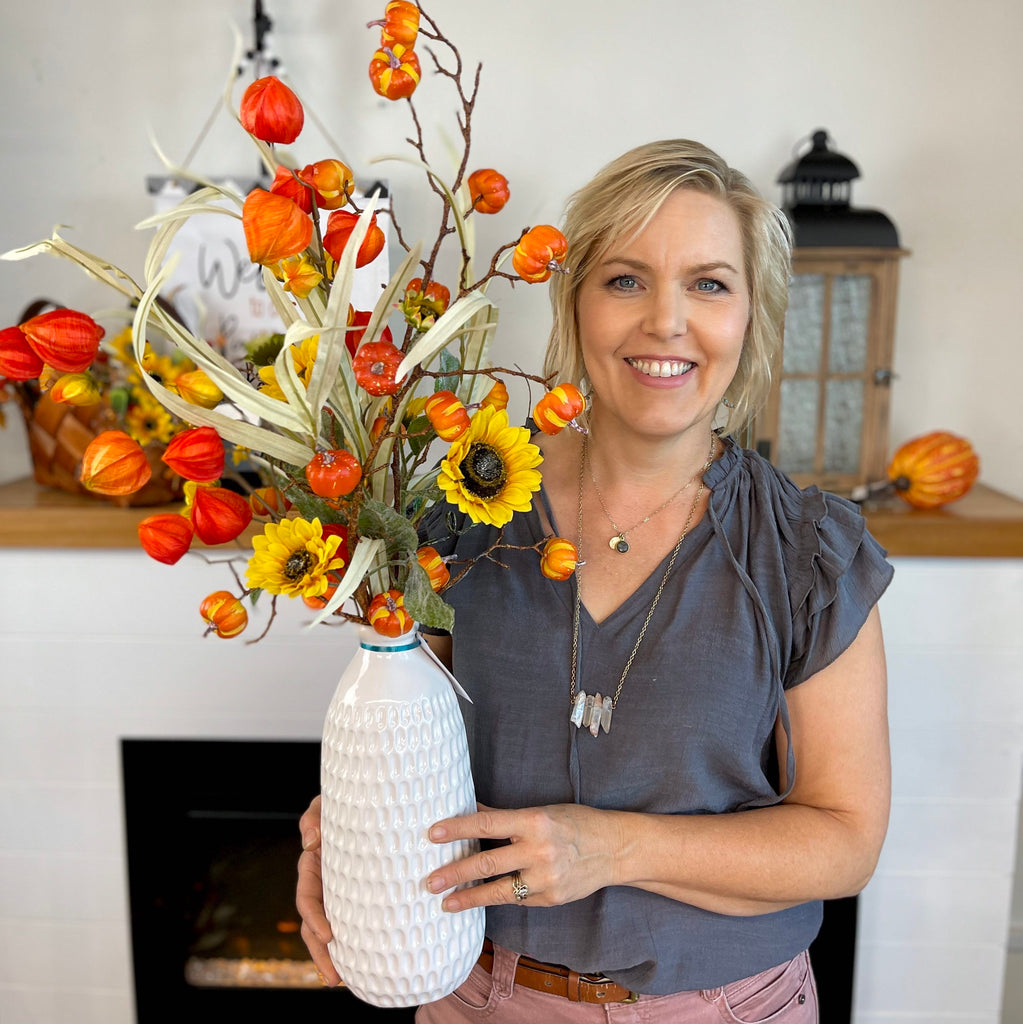 Let's design a fast fall floral using only 4 stems! We're using this set of stems. You can find these fall stems and more in-store and online!
A couple of items I've split in half, like this artificial mini pumpkin spray. Using that first going into our white vase, the long piece will slip through the bracket sections of the short piece and hold it all together.
Next, let's put in our sage reed grass. You'll find silk stems like this and more faux florals on our website. 
We can work those together, shaping all of the sage reed grass artificial stem to fan out every direction here.
Then let's use two silk sunflower sprays. That will be easy, one on each side for balance. Often the faux flowers need to be shaped as well.


And lastly, a Chinese lantern spray, which was also split in half. This artificial flower is full of color!
There you go! I'm loving the strong color, so it's an easy fall floral design with silk stems that just drop right in!
Watch the full video tutorial and make this custom silk floral design for your home decor! 
Find more custom silk floral designs at Magnolias in Norfolk, Nebraska where we specialize in all things home decor and artificial flowers!